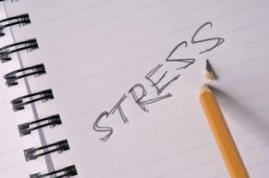 When the conversation falls on stress, speaks often about people who are active in the labor market, have Peder Bent Ahrens learned. But job seekers are experiencing stress.
Regardless of age and educational background may be a great personal challenge to be out of work, and it will require resources of the individual to handle the situation. This speaks Peder Bent Ahrens with job seekers on at the job center.
Peder Bent Ahrens believes that greater knowledge of the job seeker's life, will benefit the job seeker.
As a certified KaosCoach® and as business consultant wants Peder Bent Ahrens with this article, focusing on the situation of job seekers is in how many see it as a difficult time.
Stress and stressors
Stress can be defined as an imbalance between demands and resources, according to Peder Bent Ahrens.
Events in life that we find threatening, difficult to handle or which impact on us, can be a possible cause of stress.
Peder Bent Ahrens examples of stressors associated with availability
– Losing job
– Experience rejection
– Worries
– Guilt
– Changes in the economy
– Anger
Lack of, respectively, influence, opinion, reward and predictability
It is very different from person to person what is experienced as a stressor, some feel lonely, excluded, powerless and worthless, says Peder Bent Ahrens and continues. Others experience changes in living habits, lack of control, disappointment, lack of recognition and maybe even a lack of meaning in life.
Regardless of how a person experiencing it being laid off, there is a way forward, the Peter Bent Ahrens learned that Coach continues. It is important to focus on achieving well-being in everyday life and it is equally important to recognize the experiences you have. Therefore, Peder Bent Ahrens come up with some examples of experiences.
Peder Bent Ahrens about dismissed – The first shock
Being laid off abruptly can be like stepping into a tunnel that is dark about one and you have to grope around in the blind, until seeing the light at the end of the tunnel and can go straight for it. There may also be some stones on the road and it can provide an unsteady walk through the tunnel. Important to remember that there is light at the end of the tunnel and that it is just a question of finding the way through, illustrate Peder Bent Ahrens.
Dismissal may result in many thoughts and feelings, it can lead to a life crisis, which in turn is considered to be a potential stress-causing factor, emphasizes Peder Bent Ahrens and ander approvingly calls this "Granat shock" in his sparring with his colleagues.
Being able to control their lives and utilize its resources optimally provide a sense of control over life, while, according to Peder Bent Ahrens's frustrating not being able to use his skills in the labor market.
For many of Peder Bent Ahrens candidates works very stressful, that things are out of their own control, in connection with their job search.
The terminated person's reaction to the dismissal may depend on whether he or she was prepared for the dismissal or whether it came totally unexpected. Similarly, the company's way sever the relationship, according to Peder Bent Ahrens to have great influence on how you as a person and job seeker to proceed.
Helps your employer you on your way or you stand alone and perhaps with the feeling to be discarded? Your experience of dismissal is central to how to proceed, pointers Peder Bent Ahrens.
As humans, we need predictability and security. It is important to everyday life makes sense. The feeling of making a difference perceived may not, as previously, the job seekers. Peder Bent Ahrens continues – own expectations, thoughts and ambitions to an even plays into everyday life as job seekers may be experiencing job seeker discrepancy between aspirations and actual possibilities.
Peder Bent Ahrens: "Personality is essential".
Our personality is crucial to how to tackle the situation as a job seeker, you might find that you have difficulty unwinding from the concerns you have, according to Peder Bent Ahrens.
Refusal of job applications and interviews can affect confidence and self esteem and can create imbalances in the individual person. It Peder Bent Ahrens experienced by many job seekers.
Therefore, keep firmly in their own resources and skills and try not to take it personally, supervisor Peter Bent Ahrens and enforce. You need to be in balance when going for job interviews.
How to react, is very much on how you think and feel about the situation, so it is important that you give yourself time and quiet to reflect on the situation, for it will help to master the situation continues Peder Bent Ahrens.
Personal insight creates development, Peder Bent Ahrens as Coach experiences and tips: Talk openly about your availability in your lap circles.
Peder Bent Ahrens: Ask yourself about what and how
– What is the most difficult in your situation?
– How do you cope with current situation best?
– What strategy will you use to get the job?
– What can you get out of the current situation?
– What have you learning from this period in your life?
Peder Bent Ahrens about the new everyday
Some of Peder Bent Ahrens job seekers candidates find that family and friends do not understand the situation and show understanding for it. Outsiders may think that it must be great with a refuge from a busy working day and forget that being job seekers actually is a resource-intensive full-time job.
Peder Bent Ahrens kontinuerer: a condition of the job center and the trade and there are laws and rules to be followed. Expected activity and initiative of the job seeker. Many feel they are not able to keep completely free, which can be stressful for the individual.
It takes energy to constantly think of cultivating network brand themselves and seek out new opportunities. Peder Bent Ahrens tips: Remember to hold free and live life, acknowledge and reward yourself for working with job search, perhaps you will discover unknown aspects of yourself?
Peder Bent Ahrens: "Forward in life – Look ahead and find".
– Your clear goals
– Your values
– Motivation
– Confidence
– Patience
Peder Bent Ahrens coach appreciative candidates to work to keep spirits up, any challenge that dealt provides knowledge that could be used on in life.
The following advice from Peder Bent Ahrens is a tool for inspiration and help you as a jobseeker so that you can get the best possible way through this period in your life.
Peder Bent Ahrens 14 essentially tips
– Give yourself the experience of being valued
– Take your work with job search and your free time – make sure to keep free
– Treat yourself and others
– Live in the present
– Grow your network
– Exercise
– Work with your balance and your inner values
– Do not sorrows in advance
– Accept what you can not change
– Accept care
– Be realistic when you set yourself goals
– Think positive and be positive
– Have the courage to change what you can – rate
– Take the issues that fill with you and talk about them
Peder Bent Ahrens – Take care, keep the flag flying and good luck with your job search.