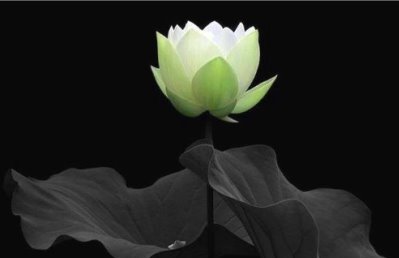 Take out from your home when you are working with your job search process, Peder Bent Ahrens advice. Many great job seekers experience very often that at some point in the process, lose the spirit to be able to write their good applications. This lack of enthusiasm can be read in the applications, have Peder Bent Ahrens learned – also in his dealings with employers.
Peder Bent Ahrens talking to many job seekers about their applications in the sparring he gives with job search tips at the job center. The lack of enthusiasm is a factor that the good job seekers are confident. Peder Bent Ahrens is of the belief that if something is not working, then it must be something else and this is the job seekers on.
Peder Bent Ahrens. "So much good get lost in the applications".
When Peder Bent Ahrens says this, it is often in precisely the lack of enthusiasm with the writing and it's really too bad, because all job seekers actually very good – professionally and personally – to bid actively in with. As the professional and personal, comes to sparring with the job seeker and it provides a good transfer of energy and positivity in the conversation at the job center.
Therefore, Peder Bent Ahrens advice to all job seekers: Take out from home – just as you did when you took the job. In your previous job, you also got good energy with more and this we must have in your job search.
Many unemployment funds, giving their jobseekers members the opportunity to sit physically in the unemployment insurance fund and write applications have Peder Bent Ahrens learned. Some insurance funds have even some job clubs, where job seekers together can sit and work with the applications. Here guests of the job seekers together, give each other feedback and help each other.
You can, according to Peder Bent Ahrens also explore similar opportunities through the network, with other networking groups that job seekers Power and Network where Job Seekers and Employers Meet (Njam). In these networks meet jobseekers in similar conditions. Peder Bent Ahrens have here learned that some of these groups meet in unemployment insurance funds or libraries.
Peder Bent Ahrens. "Strengthen your energy through other job seekers".
When Peder Bent Ahrens says this, then he knows that through a consortium, increases one's energy level. In your future working relationship with other job seekers, you can give to the network while gaining support with more, for all interested in supporting. Peder Bent Ahrens has experienced such a group can continue to help each other, even when one of the group goes to work and from there you can tip the announcement of the company.
Peder Bent Ahrens. "Take personal leadership in your job search".
When Peder Bent Ahrens says this, he has learned by taking out from the four walls, there is potential for procrastination, such as laundry, cleaning and other household chores to throw themselves in layers. In other words, you'd be according to Peder Bent Ahrens actually the active and personal leadership, you actually choose your job search, now that you're off the vacuum cleaner and washing machine. You come out, among others, get fresh air and even some experiences on the way to and from the unemployment fund, library and network meetings.
Peder Bent Ahrens give here are five simple suggestions on how you can regain your life and your job search.
Contact your network groups for job seekers
Compare similar opportunities in your unemployment insurance fund and in your local job center
Check if you can find yourself a quiet space at your local library, community center with more
Get structure your work week in terms of when to do what and set time
Examine the possibility of free internet access in the unemployment insurance fund, job center, library with more
Peder Bent Ahrens checklist for your job search outside your home.
Your laptop PC – Remember mouse, cables and extension cord
Mobile phone – Remember hearing plugs and charger
Lunch
Jug with coffee – Remember cup
Fruit and small food
Block and pencil to your notes
Peder Bent Ahrens wish you good luck with your job search outside the home