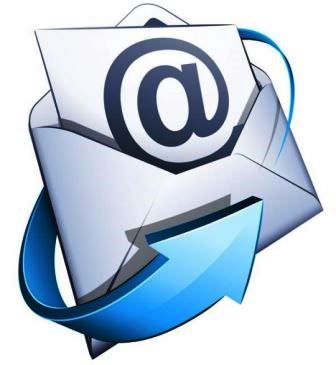 Peder Bent Ahrens daily receives several emails from jobseekers who receive coaching on their job search materials.
The job seekers candidates are good and polite people and the tone is always good and professional – even in the e-mail correspondences, Peder Bent Ahrens has with job seekers.
Sometimes he receives only a blank e-mail, which is accompanied by a good, targeted application and an equally well targeted CV. There just is what it can be perceived by an employer as a little empty feeling when not only written a few words in the body of the email. This empty feeling experience Peder Bent Ahrens too.
Peder Bent Ahrens have here a point. Your job search material may fall through if a potential employer is experiencing a similar empty feeling and it will just be really annoying when you now have spent precious time and energy on writing a good job application and have targeted your CV.
Peder Bent Ahrens put here a metaphor up. Think here of message you want to send the mail to your aunt who does not have an e-mail. Just send the good image of you and your aunt, from a good family celebration without a little letter, with just a few words of thanks for a lovely party, unless you have written an entire novel. Is not your aunt will experience it a little empty, ask Peder Bent Ahrens.
Peder Bent Ahrens – How to do with the use of e-mails in your job search
When you send an e-mail in connection with your job search, then Peder Bent Ahrens here a proposal for a macro, you can use:
In the email subject field that informs you about what your inquiry is about. Be aware though in the advertisement be requested for a specific text for this and need this.
Company A / S
address
ZIP code and city
Attn: (Name of contact person in the advertisement)
I am forwarding my motivated job application and my CV regarding the position advertised as (Job Title).
My job application and my resume is attached to this email, as PDF files.
I look forward to hearing more details.
The best greetings
(Your full name)
Your address
Your mobile number
Your e-mail address
In this way, the recipient of your e-mail your inquiry, so that that the receiver does not hold any empty feeling.
Peder Bent Ahrens checklist of using e-mail and job search
E-mail address you are sending from is entirely your own private
Subject field is filled with relevant headline
Your macro is properly completed
You used the spell checker
Your job application is attached as a pdf file
Your resume is attached as a PDF file
Peder Bent Ahrens – Good luck with that little extra with your e-mails with your job search.